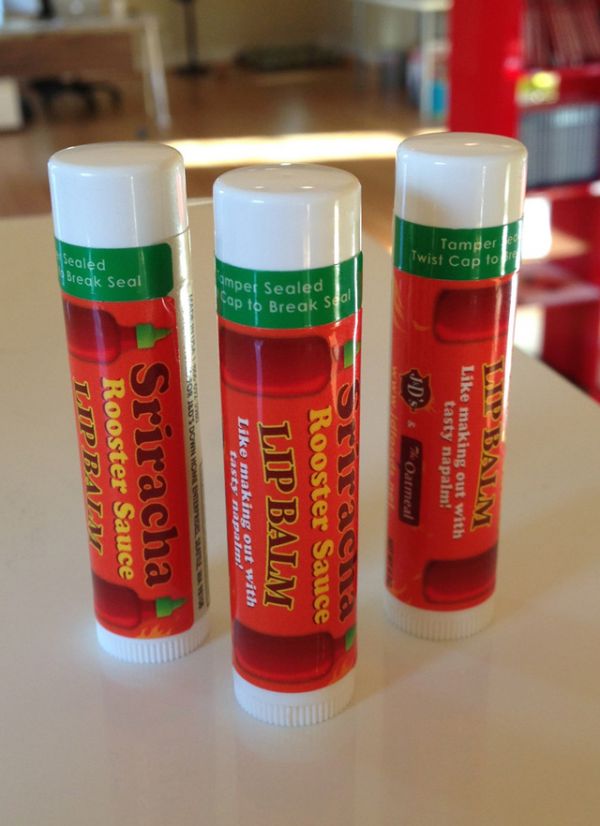 Sriracha hot sauce seems like the last thing anybody would want to smear all over their lips, so it was only a matter of time before someone came up with a Sriracha flavored lip balm!
This sadistic product was created by The Oatmeal and J&D Foods, just for the burn of it.
Maybe it's an ironic statement, a lip balm that burns the lips rather than soothes, or maybe it's a way to punish those who agree to make out with you...
Link --via Laughing Squid