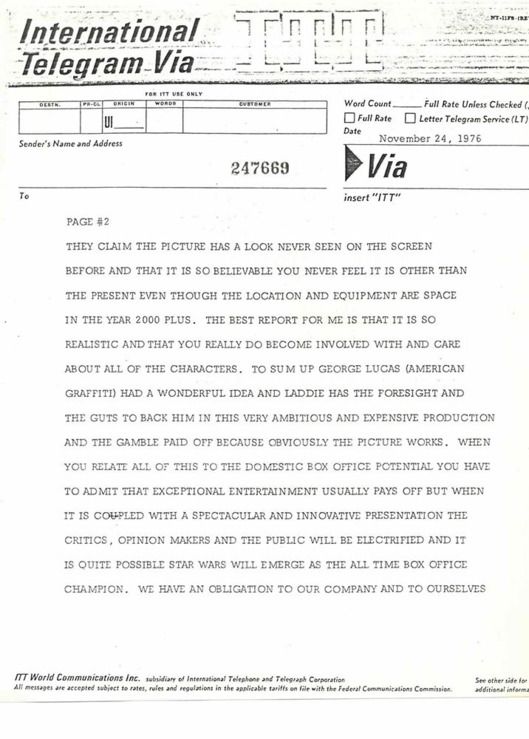 We've heard stories of how some folks involved witH the original Star Wars were convinced it would flop as soon as it hit theaters. We even read about how George Lucas was willing to hedge his bets by trading out some of the film's profits. But there were those who saw something special in the production.

Peter S. Myers was the vice-president of domestic distribution for 20th Century Fox in 1976. In November of that year, he heard reports from people involved with the movie Star Wars and those who had seen rough footage of the film in progress. Myers then sent a four-page telegram to his underlings, outlining an unprecedented distribution plan for the movie.
I AM SAYING THE PICTURE SHOULD GET BETTER TREATMENT THAN GODFATHER, KING KONG, JAWS, POSEIDON, OR TOWERING INFERNO.
You can read all four pages of the telegram at Vulture. -via Uproxx

(Image credit: 20th Century Fox)