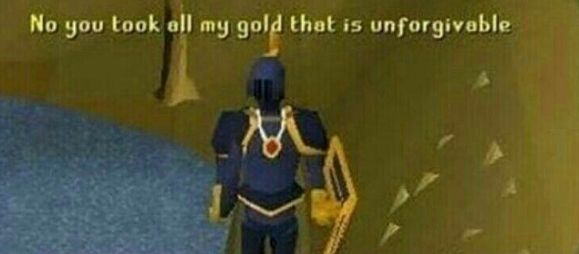 Gamers who dedicate a portion of their lives to playing an MMO take their character and that character's in-game accomplishments very seriously, and they live in fear of having their account hacked.
And when you've played an MMO for ten years there's bound to be an emotional reaction when you find out your account was hacked, but don't take it out on your friends or family or they might share the meltdown online.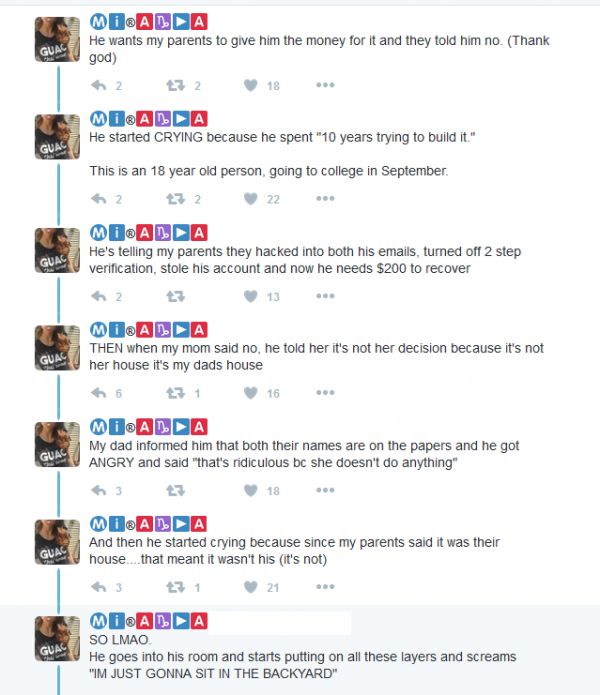 Twitter user bakebythepound's brother understandably flipped out when his Runescape account was hacked and held for ransom, but his immature behavior at home pissed off his fam and made him a target for live tweeting.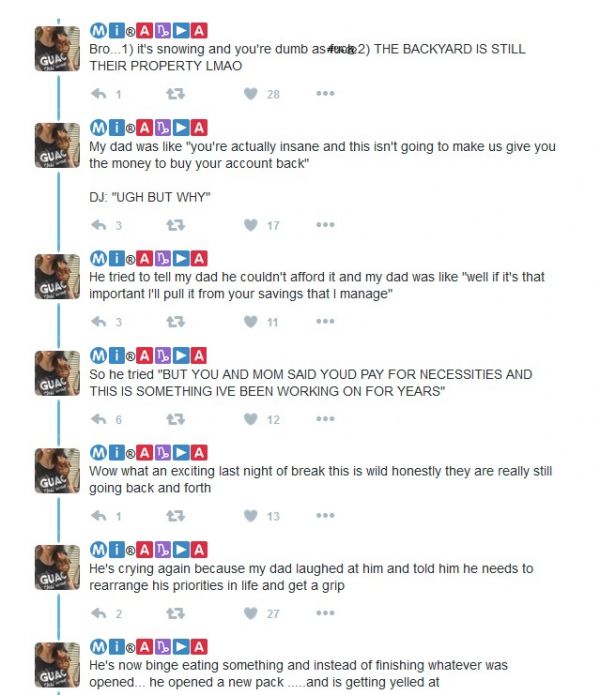 The incident continued through the night and then bakebythepound's bitter bro hilariously started the fight again in the morning, all over a crappy MMO with graphics that would have looked outdated in the 90s.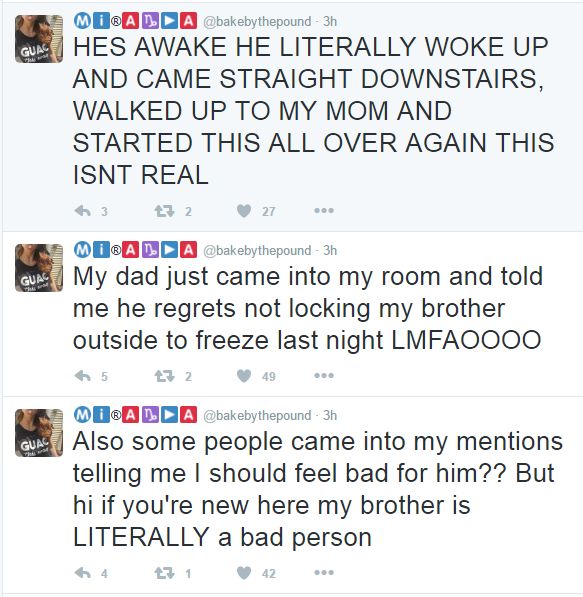 See Girl Live-Tweets Brothers Insane Meltdown After His Runescape Account Is Hacked And Held For Ransom here (NSFW language)