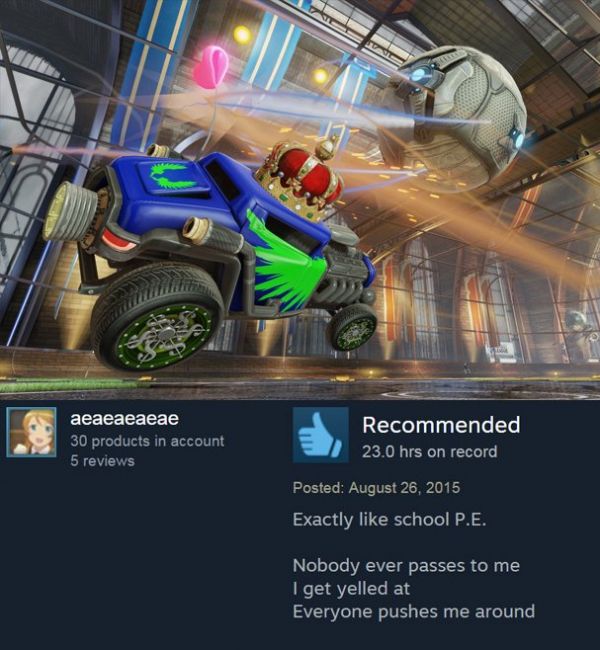 The Steam community is made up of passionate gamers who are always ready to try out a new game and tell the developers what they think of their creation, giving it a thumbs up or down and an honest review.
These reviews are then read by developers and the games are improved based upon feedback, which is often very thorough and detailed since Steam reviewers are generally quite knowledgeable about video games.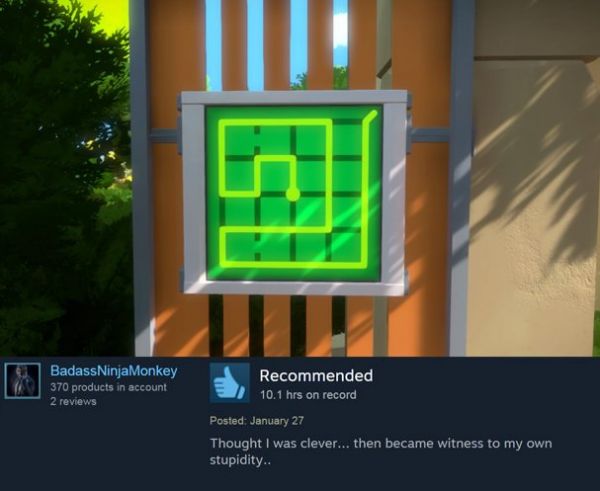 There are also plenty of funny and totally unhelpful reviews posted to Steam too, and even though they're of no help to the developers these reviews help us all stay sane by adding some much needed levity to our lives.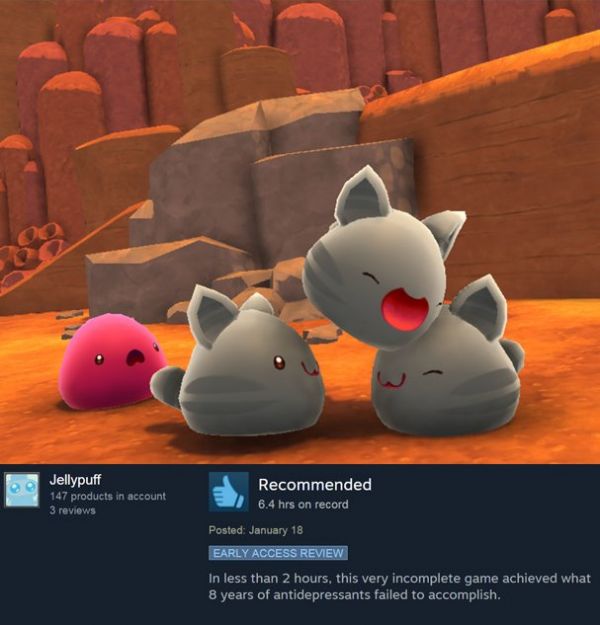 Sometimes these funny reviews actually manage to describe a game perfectly, capturing the feel of playing games like Rocket League, The Witness, Slime Rancher and ARK so we know what we're getting into before we buy the game.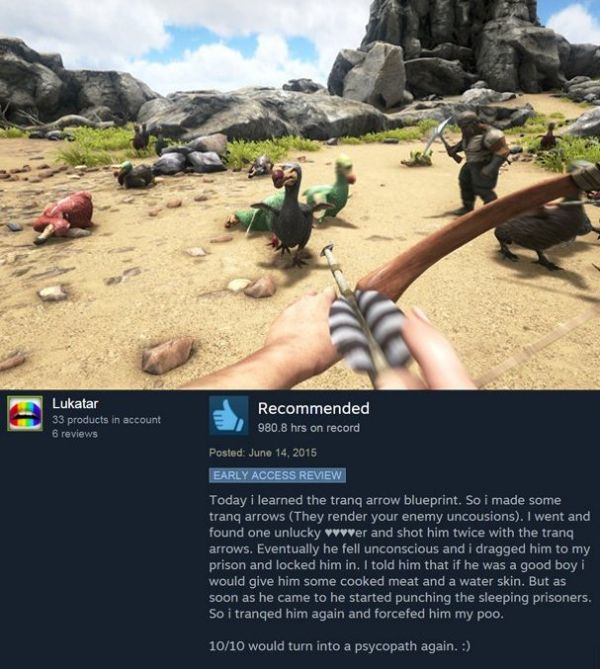 See 15 Steam Reviews That Perfectly Describe A Game at Dorkly
---

We hope you like this article!
Please help us grow by sharing:
Get Updates In Your Inbox
Free weekly emails, plus get access
to subscriber-only prizes.
We won't share your email. You can cancel at any time.