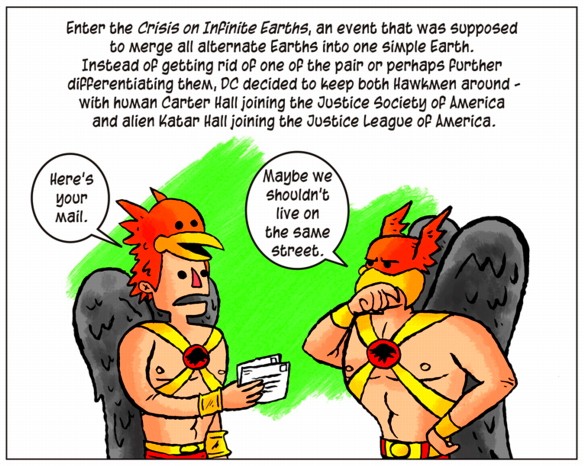 Okay, I get it: DC Comics has recurring,
major problems
with continuity. That's the point of an eight-panel history of Hawkman by Curt Franklin Chris Haley. This is the third panel, before things start to get really confusing.
I don't care. Like Moe Szyslak says, I was born a DC man, and I'll die a DC man.
Link
via
Super Punch