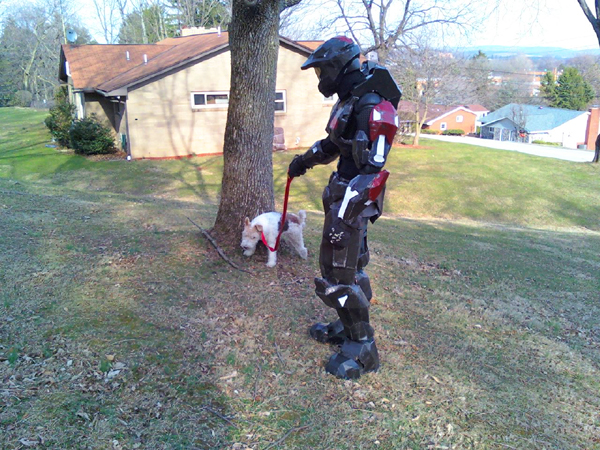 deviantART user Edward M. Ryan made an armored suit from
Halo
. In fact, from his gallery, it looks like he's made several and is seriously into cosplay. About this picture, he writes:
Beautiful day in the neighborhood a beautiful day for a neighbor that goes "wtf, is that kid in armor?!"

Thought I would put the Armor on to see how the sun would effect me within.
Link
via
Geekosystem
| Previously:
Huge, Animatronic Elite (Halo) Costume