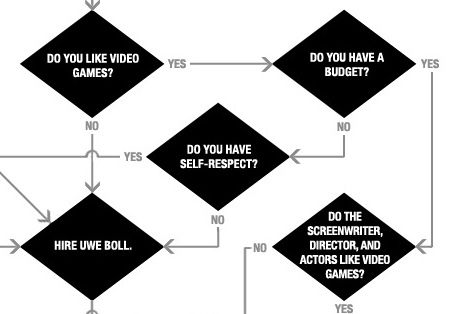 This flowchart from UGO explains how a series of bad decisions leads to bad video game movies. In any event, it warns, don't make a sequel.
One video game movie that I really liked was
Hitman
. I played the games a lot and the movie was packed with delicious little references that only a fan would notice.
What is your favorite video game movie?
Link
via
Digg