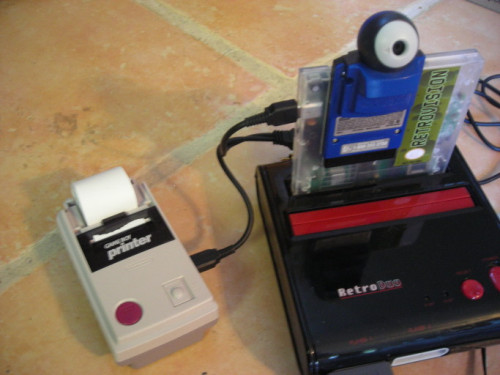 Nintendo Age
user bunnyboy modified his Nintendo ES so that he can play Gameboy games from it:
This is basically the Super GameBoy, without the Super part. The guts of an original GB are transplanted into a NES cart. My incredibly amazing custom board then translates the GB graphics into NES format, and the NES controller to GB format. The original link port is accessible, so you can connect another GB or RetroVision or plug in the printer.
He's not modest about his accomplishment, but he doesn't need to be. It's awesome. More pictures at the link.
Link
via
GearFuse