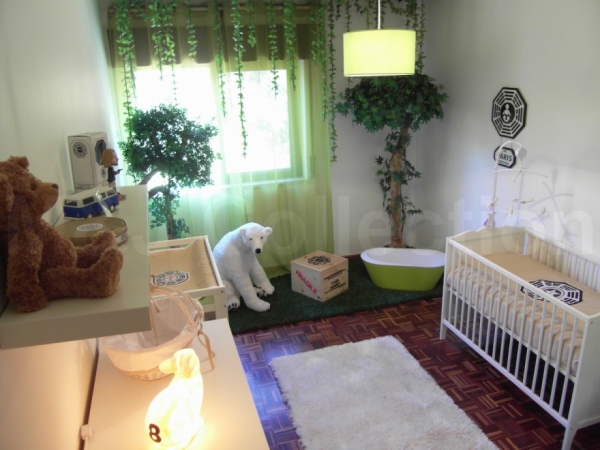 This Dharma Initiative approved baby nursery will be totally LOST on the new addition to your family, but maybe they'll appreciate it when they grow up and watch the show for themselves.
There are all sorts of fun little visual elements in this nursery, including a stuffed polar bear, baby food with Dharma Initiative labels, and a cute little airplane mobile that hopefully won't crash into the sleeping baby's head.
Geeky parents have way too much fun with home decor!
Link --via Nerd Approved