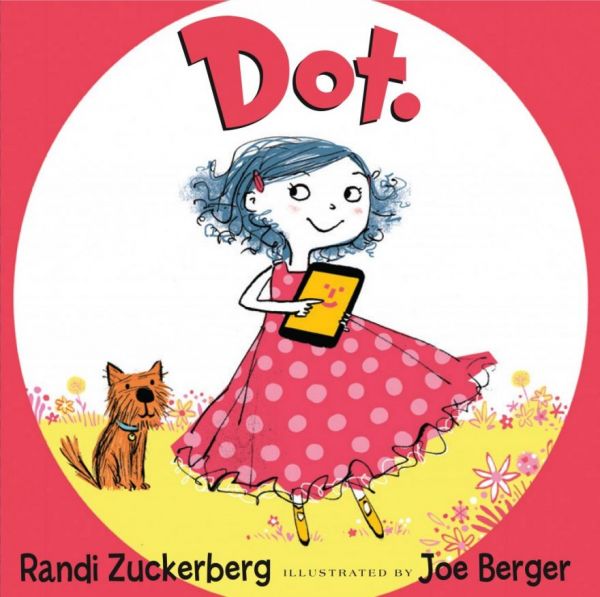 Randi Zuckerberg is the sister of Facebook CEO Marl Zuckerberg. She has written a children's book about a little girl who is obsessed with social media. She has to learn to turn to turn off her phone and join the real world.
Randi's book Dot, which goes on sale on November 5, is about a little girl named Dot who can't stop fidgeting with her phone. "Dot loves technology. A LOT. She's obsessed with her devices (sound familiar?), but with a little push, she's reminded that life's a little bit richer when you look up from the screen," Randi writes on her blog.

If it sounds odd that the sister of an Internet mogul whose goal is turning the world into a bunch of Facebook-using smartphone addicts would write a children's book that urges people to put down their phones and experience real life, well, it is. It would be like Mario Batali's sister writing a low-carb cookbook.
Do you reckon this might cause some tension at the Zuckerberg family Thanksgiving dinner? Randi Zuckerberg worked for Facebook until 2011, when she resigned to start her own social media lifestyle company, Zuckerberg Media. The switch coincided with the birth of her first child. Dot is scheduled for release on November 5th -and if you are wondering, yes, the book will be available in ebook form from certain retailers. -via mental_floss

(Image source: Dot Complicated)
---

We hope you like this article!
Please help us grow by sharing:
Get Updates In Your Inbox
Free weekly emails, plus get access
to subscriber-only prizes.
We won't share your email. You can cancel at any time.