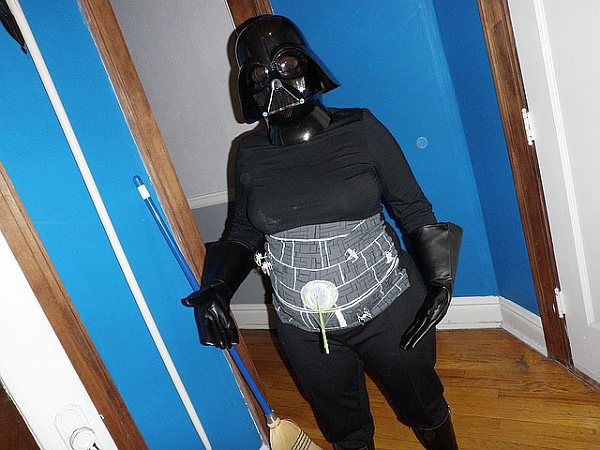 Just because you're sportin' a baby bump doesn't mean you can't dress up for Halloween, in fact it may even help make your costume even cooler!
Take this crafty costumer/mom-to-be - she's incorporated her baby bump into her costume so it can tell a story of wars that take place in the stars, and one particular star that is all about death and gets blown up.
Like looking at pics of geeky moms and their future geek children sportin' some sweet costumes? Hit the Halloween blog link and get your spooky geek on!