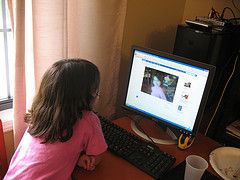 Estonia is among the most economically successful survivors of the Soviet Union. So it's no surprise that the spunky nation is leading the way when it comes to educating children in computer science:
We're reading today that Estonia is implementing a new education program that will have 100 percent of publicly educated students learning to write code.

ProgreTiiger education will start with students in the first grade, which starts around the age of 7 or 8 for Estonians. The compsci education will continue through a student's final years of public school, around age 16. Teachers are being trained on the new skills, and private sector IT companies are also getting involved, which makes sense, given that these entities will likely end up being the long-term beneficiaries of a technologically literate populace.

The ProgreTiiger program is launching at a few pilot schools and will soon be rolling out to all general education schools in Estonia.
Link -via Smart News | Photo: hoyasmeg