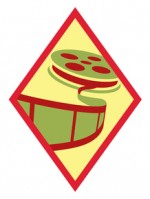 The world has changed since the Girl Scouts of the USA was founded in 1912 -- as well as the roles of women in society. That organization which has nurtured so many girls into women has decided to keep pace by offering new merit badges in science, technology, and business:
There's also a badge within the Innovation series called Product Designer, which Niehaus calls "the intersection of design and business." Girls working on that badge might try to improve the functionality of backpack straps or improve the design of a cell-phone case.

Girl Scouts keeping track of the bottom line will also have the opportunity to earn Financial Literacy badges in which, as a girl works her way up from Daisy to Ambassador, she can earn badges like Money Manager, Budgeting, Financing My Future, and Good Credit. And yes, there are plenty of cookie-related badges: Meet My Customers, Business Plan, and Customer Loyalty, among others.
Link
-via
The Mary Sue
| Image: Girl Scouts