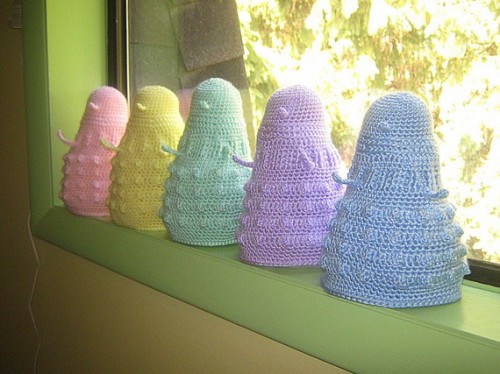 Are you a Doctor Who fan with a baby on the way? You should check out Etsy seller Fassbaby.  She makes Jingle Daleks!
These Dalek plushies are so soft, so cute, so snuggly, it's hard to believe that they could be one of a Time Lord's greatest enemies.
Who knew a Dalek would look so cute in pastel?
Link