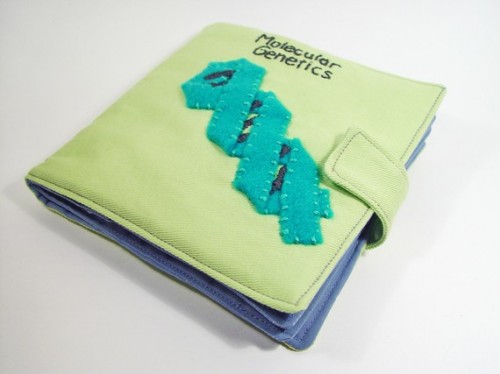 Are you looking for some soft baby books for your budding scientist? Etsy seller VerdantViolet has some wonderful handmade books that might be right up your alley.  Baby's First Molecular Genetics Book is one of my favorites.
Cover: The double helix
Page 1: A chromosome with histones and wound DNA (chain stitch, of course)
Page 2: Replication fork
Page 3: Protein translation
I wonder if this little beauty will put the baby to sleep like my Organic Chemistry book used to put me to sleep.  That alone might make the book worth every penny.
Link