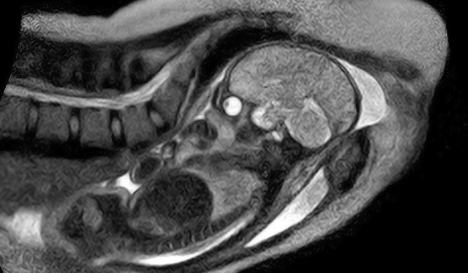 Doctors at a hospital in Berlin created a MRI machine that allows a woman to give birth while being scanned. They hope that this machine will allow them to learn more about the mechanics of childbirth:
The new machine will enable the researchers to study in greater detail how the baby moves through the mother's pelvis and down the birth canal – issues that have long been studied and debated. The hospital's Institute for Radiology and Obstetrics Clinic will work closely together on the project.

Among other benefits, it should help researchers to understand why about 15 percent of pregnant women need a Caesarian section because the baby does not progress properly into the birth canal.
Link
via
Geekologie
| Image: The Local