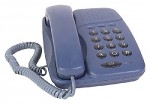 A North Carolina 3-year-old is being called a hero for calling 911 and saving her Mother's life.  Little Sereniti was taught to call 911 by her daycare. When her Mother collapsed and was having trouble breathing the brave toddler picked up the phone and dialed for help.
"My mommy's stuck on the floor," young Sereniti Dixon can be heard telling the 911 operator who picked up on the other end. Sereniti stayed on the line and even repeated herself several times.
When paramedics arrived Sereniti opened the door and led them to her Mom.
Link