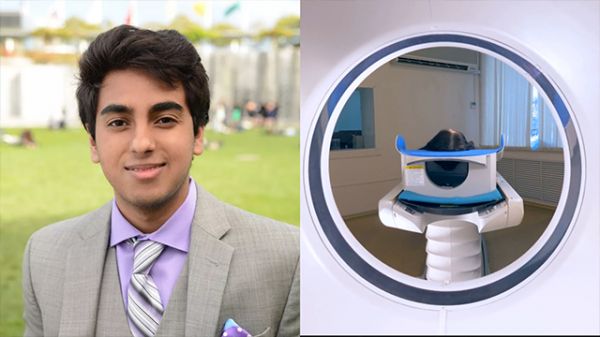 Adults head to the emergency room all the time thinking they're having a heart attack when they're actually just dealing with muscle pain, severe heartburn, high blood pressure symptoms or anxiety.
In fact, only 6% of adults over 45 who go to the ER for non-specific chest pain are actually having a heart attack, resulting in a lot of time and money wasted by both the patient and the hospital.
Unfortunately this is all happening because it's extremely difficult to diagnose heart disease, and lots of testing is required to rule out serious conditions, so doctors are seeking a better way- and 22-year-old Peeyush Shrivastava thinks he may have found it.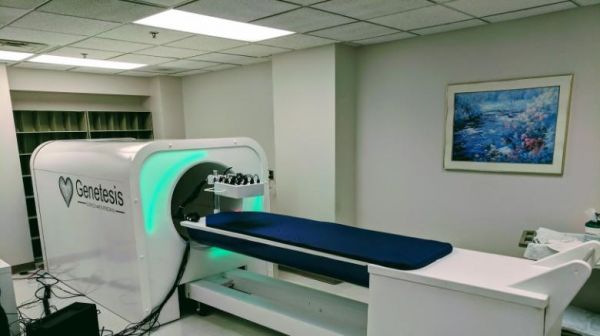 Peeyush came up with a method of using 3D scanner technology to scan a patient and tell if they're having cardiac or non-cardiac chest pain:
Shrivastava says his company's scanner, called Faraday, can dramatically speed up that process, do it more accurately and make it more comfortable for the patient. It uses artificial intelligence to create thousands of 3-D maps of a patient's heart to tell doctors what is, or isn't, causing chest pain.

Shrivastava's team's method is noninvasive. There aren't needle pricks and blood draws. "The beauty of magnetic fields is, they are undistorted by the lungs, by the skin, so the signal you're getting is very high-fidelity. It's very pure," he said. "So you can hold sensors right above the chest and still get that high-quality signal. No radiation. No contact. No nothing."
Usually, a chest pain patient needs to take their shirt so a nurse can smear cold gel across their chest or place sticky adhesives with electrodes on their skin. But the Genetesis device would make those processes unnecessary. And a nurse or technician can perform the whole test in about 90 seconds.

A system of algorithms in the company's CardioFlux software analyzes the magnetic data into maps that indicate problems like coronary artery disease or ischemia, a lack of blood flow often caused by a buildup or blockage in an artery.

In standard care, patients have to follow up with a cardiac stress test, either while running on a treadmill or by injecting a radioactive isotope into the bloodstream.

And that's another advantage of Shrivastava's technology: He says it can emulate stress without isotopes.