The following is a list from the book Uncle John's Bathroom Reader History's Lists.
For most of recorded history, women had just a handful of options open to them: they could marry (hopefully to men of means), they could teach, they could join convents, or they could do something a little more exciting …like becoming mistresses to the rich and famous. These eight are among history's best-known high-class ladies of the night.

1. PHRYNE (Four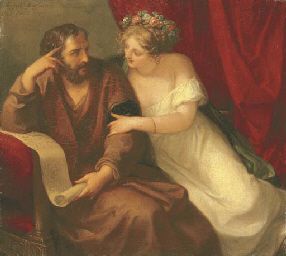 th Century BC)

As a child, she was called Mnesarete (Greek for "virtue"), but because she was born with sallow skin, she was called Phryne (Greek for "toad"). Still, Phryne became the most successful and sought-after courtesan in ancient Greece, commanding 100 times the going rate. Supposedly, she was even the model for the sculpture called Aphrodite of Cnidus, one of the most famous works of Greek art.

Lust Rewards: Phryne became incredibly rich thanks to her liaisons with powerful men in Athens. According to legend, she even offered to pay to rebuild the city walls of Thebes, which had been destroyed by Alexander the Great in 336 BC, but there was a condition: the new wall had to contain the inscription "Destroyed by Alexander, restored by Phryne the courtesan." Her offer was declined.

Around 340 BC, Phryne was accused of affronting the gods by appearing nude during a religious ceremony. At her trial, the orator Hyyperides -her defender and also one of her lovers- ripped open Phryne's robe and exposed her to the court. Why? He considered it a legitimate defense. She was, after all, the most beautiful woman in Athens, and someone that gorgeous must be on good terms with Aphrodite, goddess of love and beauty, no matter what codes of conduct she appeared to have broken. It worked. The judges ruled in Phryne's favor.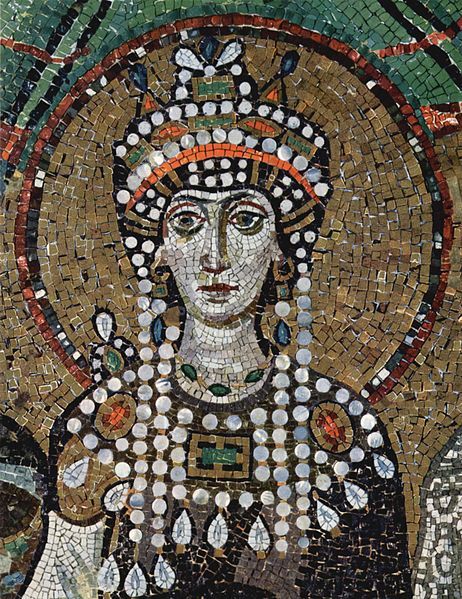 2. THEODORA (497-548)

Theodora's father died when she was young, so her mother sent the girl to work, first as an actress and then as a prostitute.

Theodora became the mistress to a politician named Hecebolus and then caught the eye of Justinian I, the emperor's nephew. Justinian was so enamored with Theodora that he wanted to marry her, but Byzantine law forbade royals from marrying mere actresses (and prostitutes, presumably), so his uncle changed the law and Justinian and Theodora became husband and wife.

Lust Rewards: Justinian ascended to the throne in 527, and together he and his wife ruled Byzantium (also known as the Eastern Roman Empire). Theodora proved to be a gifted politician -she helped to create a new constitution to curb corruption, expand the rights of women in divorce, closed brothels, and founded convents for former prostitutes. When she died at around the age of 50, she had been empress of Byzantium for more than 20 years. Historians consider her to be the most influential and powerful woman in the empire's 1,100-year history.

3. VERONICA FRANCO (1546-91)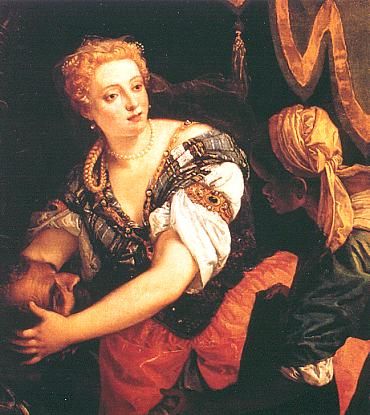 Like mother, like daughter: Veronica Franco was the privileged offspring of Venetian courtesan Paola Fracassa. She studied Greek and Roman literature and learned to play the lute. After marrying and divorcing a doctor, Franco consorted with politicians, artists, philosophers, and poets. She became an accomplished poet herself and celebrated her sexual prowess in writing -her book Familiar Letters (published in 1580) was a collection of 50 letters written to her lovers, including King Henry III of France and the Venetian painter Jacopo Tintoretto.
Continue reading