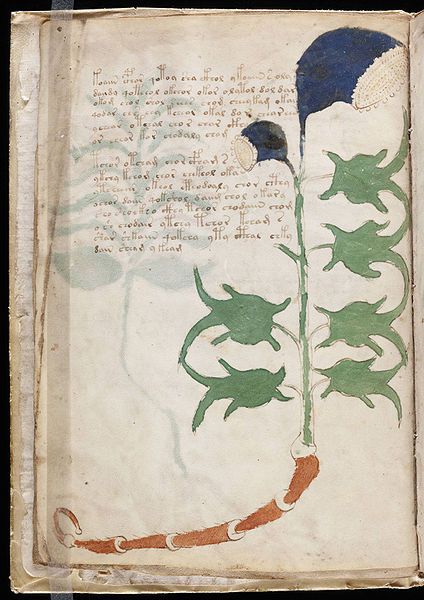 A bizarre medieval manuscript written in a language no one can read has baffled the world's best cryptologists, stumped the most powerful code-breaking computers, and been written off as a masterful hoax. Can the hive mind finally unlock its secrets?
The breakthrough, when it finally came, happened in a most unremarkable way. Stephen Bax was in his home office late at night. It was April 2013, and he'd spent the previous 10 months poring over reproductions of a 15th-century manuscript bursting with bizarre drawings: female figures in green baths; astrological symbols; intricate geometric designs; plants that seemed familiar but also just slightly off. Strangest of all—and the reason Bax, a 54-year-old professor of applied linguistics in Bedfordshire, England, had become obsessed—were the 35,000 words in the manuscript. Written in an elaborate, beautiful script, the language has never appeared on any other document, anywhere. Ever.
At his day job at the University of Bedfordshire's Centre for Research in English Language Learning and Assessment, Bax focuses on English language learning. Decoding ancient manuscripts is not in his purview. But ever since he'd heard about this mysterious book, he'd been fixated on it: scouring the web, talking to scholars, analyzing 14th-century herbal manuscripts at the British Library. And he was fairly confident he'd identified a few words in the document: juniper, cotton, the constellation Taurus. But before he could go public with his findings, he needed more.
On this particular evening, he was looking at the first word of script on a page numbered f3v, which contained an illustration of a plant that looked like hellebore. According to the scheme Bax had worked out, the word spelled out kaur— a word he wasn't familiar with. So Bax did what anyone would do: He pulled up Google and typed "hellebore" and "kaur." Then he pressed enter.
The Voynich Manuscript—a soft-bound, 240-page volume—has baffled cryptanalysts, linguists, computer scientists, physicists, historians, and academics since it was rediscovered in the early 20th century. To date, no one has deciphered it, and no one knows why it was made. Experts don't know what to make of it: is it a cipher, a code, a long-lost language?
There's been plenty of speculation, both inside and outside academia. Over the past century, the case of the Voynich has been cracked and debunked, cracked and debunked again, and even—rather convincingly!—exposed as a hoax. Even the book's acquisition is a mystery.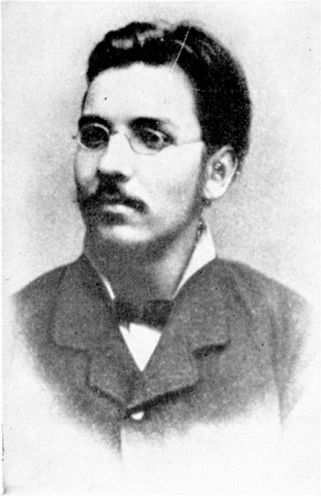 The story starts with a London-based book dealer named Wilfrid Voynich, who discovered the book in 1912. From the beginning, Voynich was evasive about how he acquired the tome—he claimed he'd been sworn to secrecy about its origin, and the story he recounted changed often. In the one he told most frequently, he'd been at "an ancient castle in Southern Europe" when he found this "ugly duckling" buried in a "most remarkable collection of precious illuminated manuscripts."
For a book dealer, it was like stumbling onto treasure. Back in London he dubbed his acquisition the "Roger Bacon cipher," after the 13th-century English monk and scientist, and put it up for sale. A letter that came with the book suggested Bacon was the author; whether Voynich actually believed it, or whether he simply believed that associating the book with Bacon would help him fetch a higher resale price, is unclear.
Continue reading