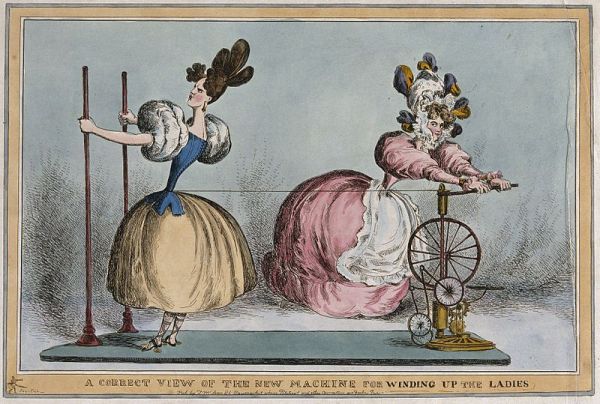 (Image credit: Wellcome Images)
Dear A.J., I'm in a friend's wedding this fall, and she's requested that all the bridesmaids wear Spanx. Do I have to? I hate the way they feel. -Sarah in Baltimore

Here's my advice, Sarah: Tell the lovely bride to cut out the crazy talk! If I'm reading it correctly, our Constitution guarantees the inalienable right to love handles. That said, if you do decide to honor and obey her wishes, take comfort in knowing that in the entire agonizing history of women's fashion, Spanx is pretty benign.

Consider its 16th-century Spanish equivalent: an iron corset that squeezed the woman's waist to the size of an Eggo waffle. In the centuries that followed, women slipped into something only slightly less excruciating: corsets made of whalebone, wood, and steel. Lacing up these duds required a brawny servant who stood behind the lady, often lodging a foot in her back for leverage!
Continue reading