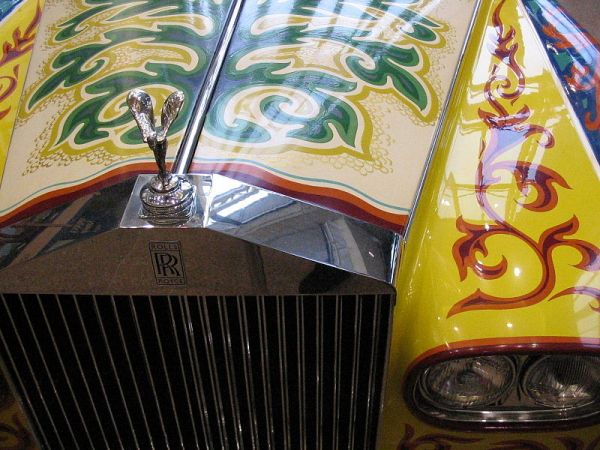 Neatorama presents a guest post from actor, comedian, and voiceover artist Eddie Deezen. Visit Eddie at his website or at Facebook.
"I always wanted to be an eccentric millionaire." So stated John Lennon in his first official Beatles biography. And thus, after achieving this wish, John set about accumulating all the trappings that he assumed come along with the package.

On June 3, 1965, a brand new Rolls-Royce was delivered to John Lennon. The Phantom V model had been fitted with a limousine body and was finished in Valentines black. The car's license plate was FJB111C. A guarantee was issued to John on June 10, 1965. The car was 19 feet long and weighed three tons.

A notoriously bad driver himself, John seldom drove the plush car himself, instead preferring to employ a chauffeur. John had two different chauffeurs during his Beatle years- Bill Corbett and (more frequently) Les Anthony.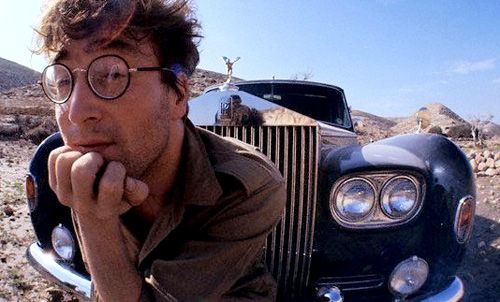 John and his fellow Beatles were driven in the vehicle to the premiere of their second movie Help! in July of 1965. On October 26, '65, a very ambivalent John and his three comrades were chauffeured in the car to Buckingham Palace to receive their MBE medals from the Queen. While being driven, John loved to lie on his back and play with the car's various control buttons with his feet.

In 1966, John had the back seat converted to a double bed. Later, a Sony television, a portable refrigerator, and telephone were installed. A "floating" record player (with perfect balance so it could be used without being effected by stops and bumps while driving) was also fitted inside. An interior and exterior sound system was included. John added blacked-out windows and was the first person in England to have this feature in his car.
Continue reading