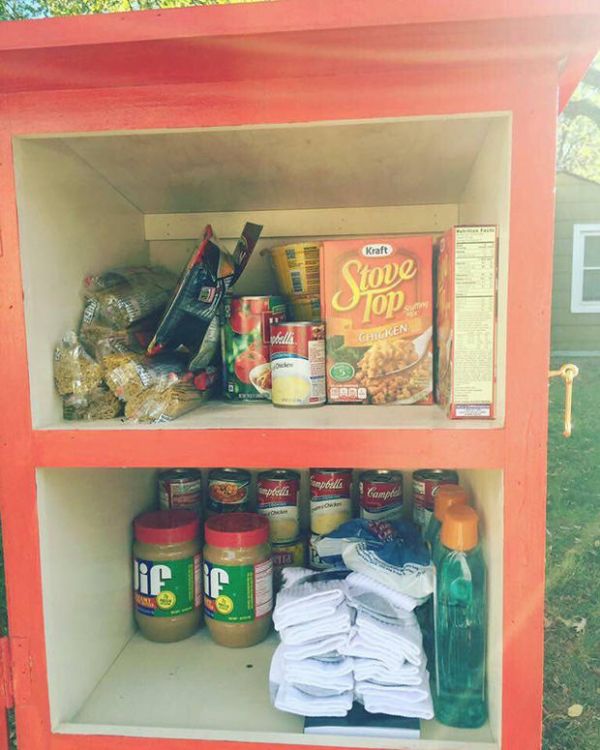 Neighborhood food pantries are a novel idea that's catching on in big cities around the world, and some small towns have also begun sharing by installing pantry boxes in the town centers.
But Maggie Ballard and her 6-year-old son Paxton of Wichita, Kansas have decided to bring the concept home with them- by installing a "Blessing Box" in their front yard.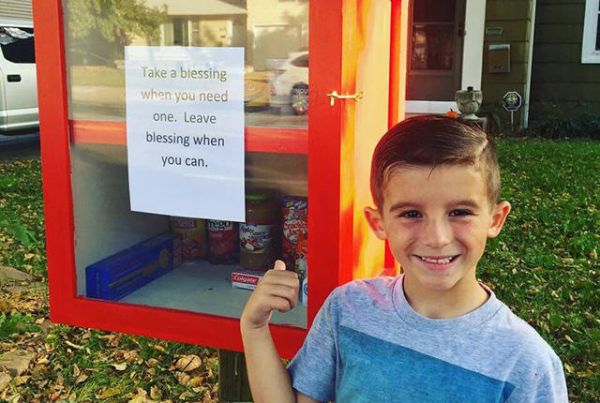 Now their neighbors in need have access to free food from a food pantry close to home, and those who want to directly help their neighbors can share food knowing it will go to somebody who lives nearby.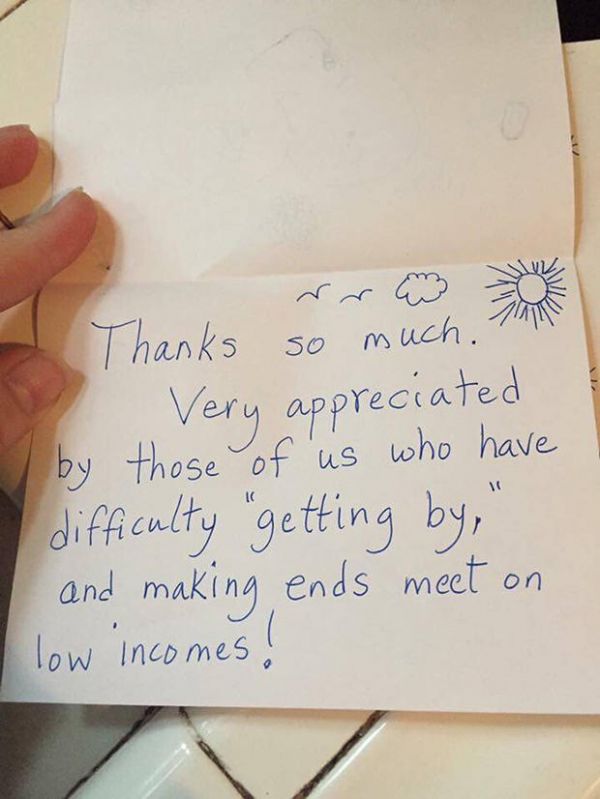 But the Ballards aren't the first people to install a pantry box in their neighborhood, as NPR reports:
Similar "yard-based" food pantries have gone up across the country, in states like Oklahoma, Indiana, Kentucky, Florida and Minnesota. Much of it seems to trace back to Jessica McClard, who created what she calls the "little free pantry" in northwest Arkansas.

"The products that are stocked are put directly inside the pantry and turnover is in about 30 to 45 minutes," McClard says. "The frequency of the turnover and the fact that other sites in town are also turning over that frequently, it suggests to me that the need is tremendous."
See Inside Wichita's "Blessing Box", A Micro Food Pantry here