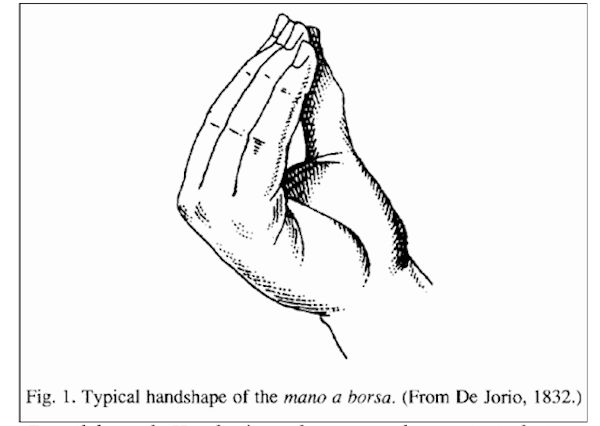 The following is an article from The Annals of Improbable Research, now in all-pdf form. Get a subscription now for only $25 a year!
by Stephen Drew, Improbable Research staff

Italian hand gestures fascinate scholars, who labor to classify the gestures and grasp their meanings.

Andrea de Jorio's Handy Classic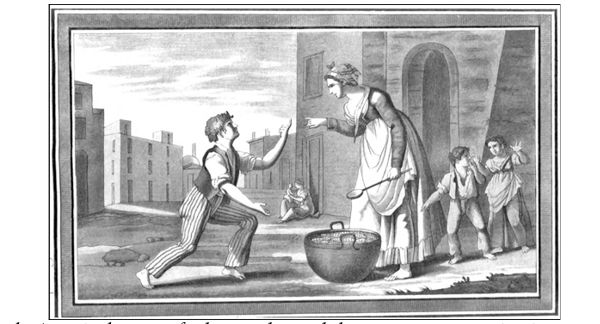 Detail from de Jorio's book. A typical scene of a boy and an adult woman communicating partially with hand gestures.
A book published in 1832 is in some sense a bible of Italian--- especially southern Italian---hand gestures:
La Mimica Degli Antichi Investigata nel Gestire Napoletano [The Body Language of the Ancients as Interpreted in Neapolitan Gesture], Andrea de Jorio, Naples, 1832.
Eventually, someone translated de Jorio's work into English:
Continue reading