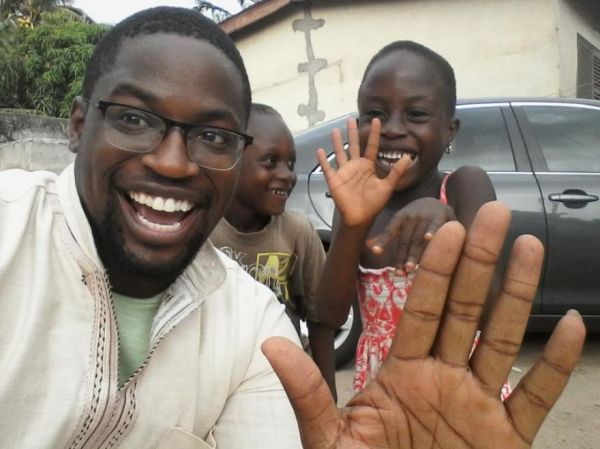 This adorable little girl is Akua. She lives in Ghana and is celebrating her birthday. The guy in the picture said, "What do you want for your Birthday, Akua?"

She replied, "I want to say Hi to America!"

So the guy's friend posted the picture to reddit. Akua certainly charmed everyone, and received thousands of comments wishing her a happy birthday. See some of the responses posted in images.
See More Images