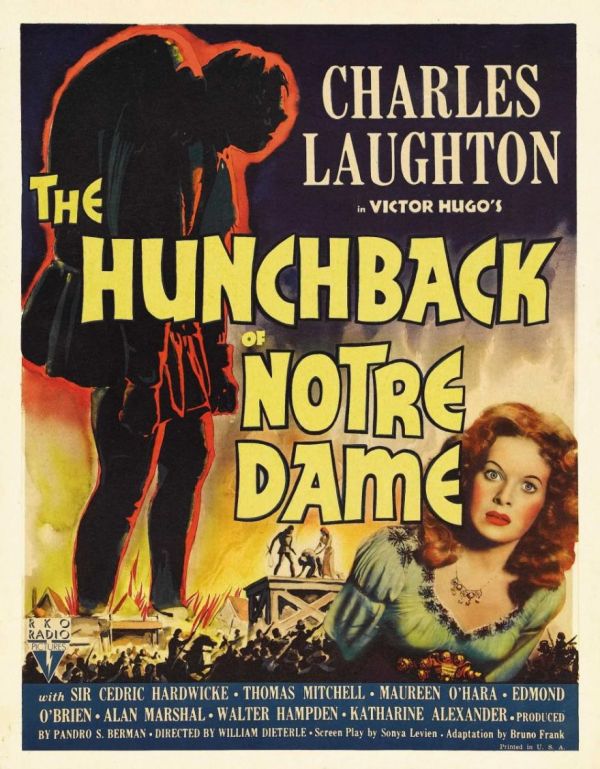 Neatorama presents a guest post from actor, comedian, and voiceover artist Eddie Deezen. Visit Eddie at his website or at Facebook.
The first mention of a sound film version of victor Hugo's classic novel The Hunchback of Notre Dame can be traced back to a 1932 news item in the Hollywood reporter, stating that John Huston was writing a treatment of the story for the screen, to star Boris Karloff. MGM executive Irving Thalberg first presented the idea to Charles Laughton in 1934. In 1937, MGM considered making the film with Peter Lorre in the title role. RKO studios made the final decision to make the film in 1939.

Many actors were considered to play the role of Quasimodo, including Bela Lugosi, Robert Morely, and Lon Chaney Jr. Even Orson Welles's name was in the mix, and Welles came close, almost making his film debut as the hunchback instead of as Charles Foster Kane in Citizen Kane two years later.

It was thought that Charles Laughton, who was in trouble with the IRS at the time, may have been in too much hot water in America, and would be unavailable to play Quasimodo. RKO promised Lon Chaney Jr. that if Laughton was unable to handle the IRS and his financial fiasco, he would get the role. But Laughton finally settled his differences with the Internal Revenue Service and officially signed on to play the Paris bellringer. Laughton had recently signed a contract with RKO and chose this project to be his first film there.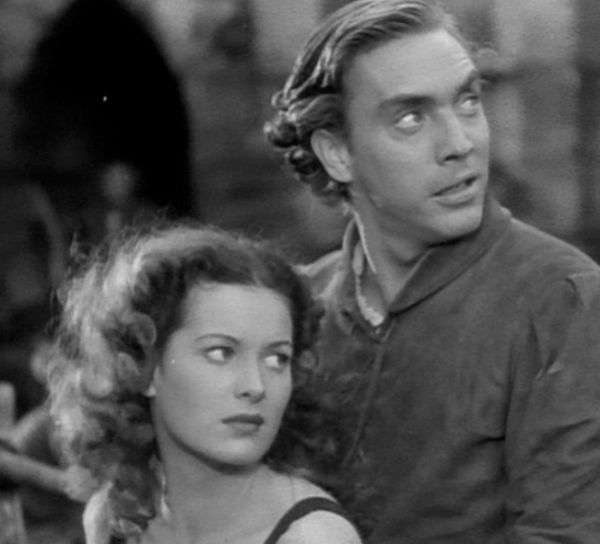 Laughton, having performed with her in London, requested the beautiful Maureen O'Hara to play his unrequited love, the gypsy Esmeralda in the film, and the studio agreed. Sir Cedric Hardwicke signed on to play the oh-so-evil villain, Frollo, and Edmond O'Brien was inked to play Esmeralda's lover, Gringore. William Dieterle took over the helm as director.

Laughton also recommended Perc Westmore to be his make-up man. Ironically, although he was personally chosen by Laughton, he and Laughton were to butt heads many times in disagreement over how Quasimodo should be costumed and made up.
Continue reading