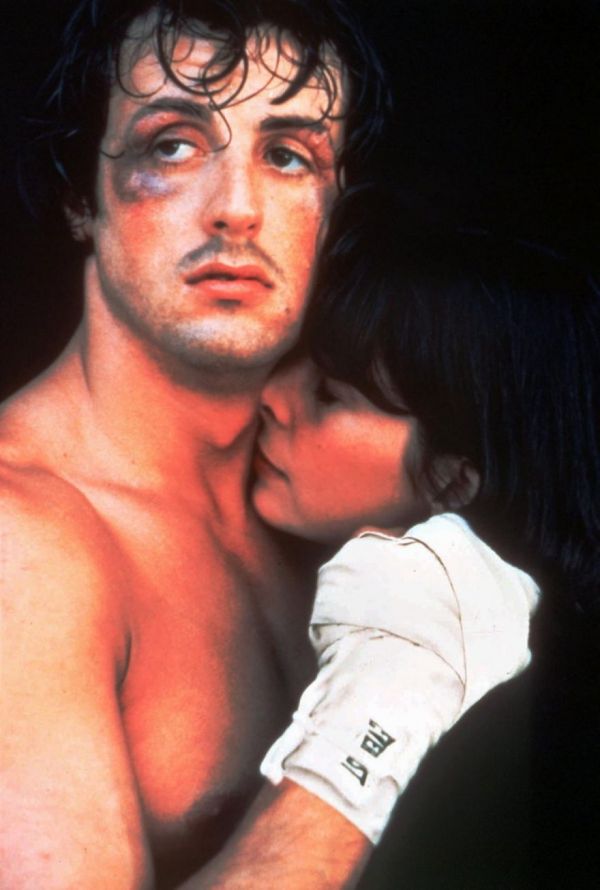 When Sylvester Stallone was told there were no parts for him, he wrote his own.
Sylvester Stallone wasn't born a leading man. Complications at birth left the son of a hairdresser with nerve damage that slurred his speech and curled his lips into a permanent snarl. His childhood wasn't easy. His parents fought constantly, and he and his brother slipped in and out of foster care. By high school, they'd moved back in with their mother in Philadelphia, but Stallone's emotional problems followed him. He struggled academically and was expelled from multiple schools. The arts became his refuge. He spent his free time painting and writing poetry, but his real dream was the silver screen. By the time he was 18, he knew he wanted to act.
Stallone studied drama at the American College of Switzerland and then at the University of Miami, but then abandoned school to pursue a career in New York City. By his mid-twenties, he was getting by on odd jobs like cleaning lion cages and ushering at movie theaters. The bit parts he did manage to land were few and far between. Once, when funds were short, he took a role in an adult film to keep from living in a bus station. When Stallone landed bigger parts, it was because his drooping, stone-chiseled face made him the perfect heavy (Subway Thug No. 1 wasn't an uncommon credit). By 1975, the 29-year-old actor was desperate for something bigger, so his agent sent him to the L.A. offices of Irwin Winkler and Robert Chartoff, two producers who had a standing deal with United Artists.
The meeting didn't go as planned. When Winkler and Chartoff met Stallone, they didn't see a movie star. Dejected, Stallone had his hand on the doorknob when he turned and made one last pitch. "You know," he said, "I also write."
The script Stallone turned in was an underdog tale, the story of Rocky, a streetwise palooka who gets an unlikely opportunity to fight the heavyweight champion of the world. But the story of how the film itself got made is even more improbable.
Continue reading