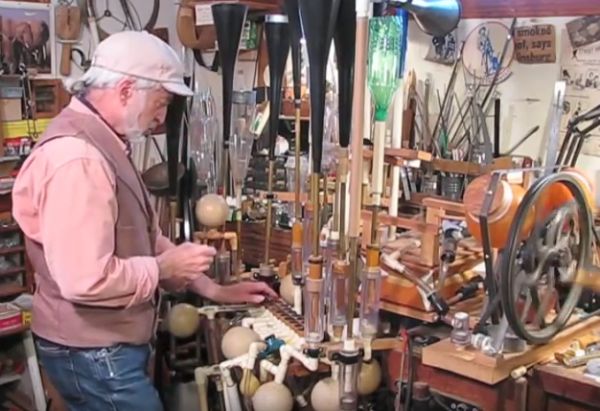 The Oomphalapompatronium is a musical instrument developed and built by Leonard Solomon. It's a wind-powered organ made of PVC pipe, belts, bladders, and bottles. Enjoy Solomon's rendition of "Shortnin' Bread."
Get a closer look at the Oomphalapompatronium in an earlier video. -via Laughing Squid

Solomon has plenty of homemade instruments he designed. Want to hear them?
Continue reading