Ever since Photoshop came to town photos have become much less believable overall, because anybody can now erase, shape, edit, airbrush, color correct, clone stamp, warp, filter, soften via blur and add to any and all photos whenever they want.
Addition via Photoshop can be a powerful tool, and one little addition is all it takes to entirely change the meaning of a photograph.
1. Make 'Em Smile!-
Sharks already have a pretty toothy grin, but whether they're happy or not their smile looks like the stuff of nightmares. Thankfully Photoshop can help soften their image: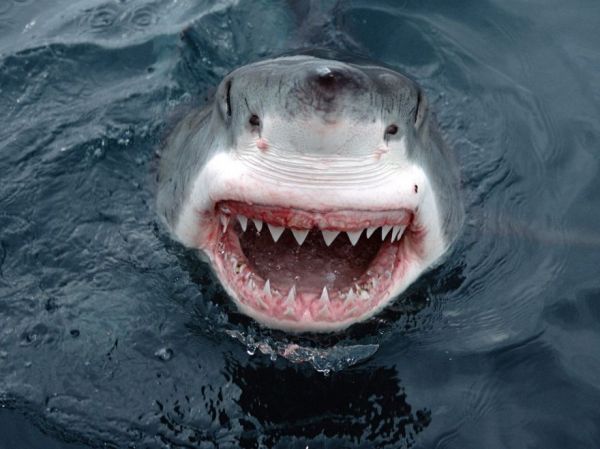 With one little addition great white sharks go from Jaws to jokesters, always ready to make 'em laugh with a one-liner about porpoises: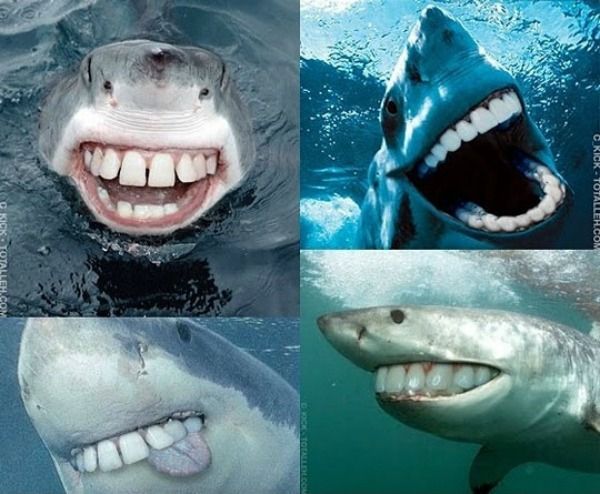 That old tooth addition trick works well with amphibians too: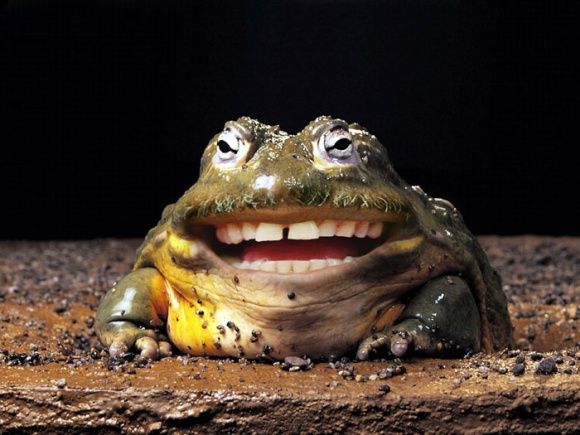 2. Add A Hand, Change The Movie-
According to the movie, Rocky had no love for the trash talkin' Clubber Lang, but imagine how different that trilogy could have been if Rocky fought opponents in the ring, then had to fight for their hearts after the bout.
All it takes is one hand to change Rocky III from a sports flick to a tender romance:
3. There Will Be Blood-
When kids play in the mud it looks like a total disaster, but not the type of disaster where young lives are in danger. Enter your friendly neighborhood Photoshops and this messy, muddy playtime turns into a total bloodbath!: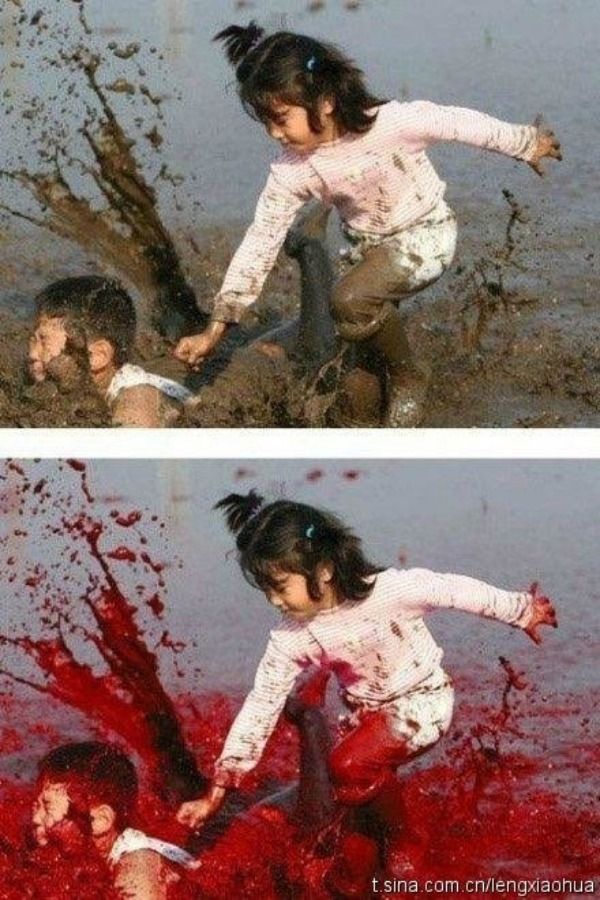 Continue reading