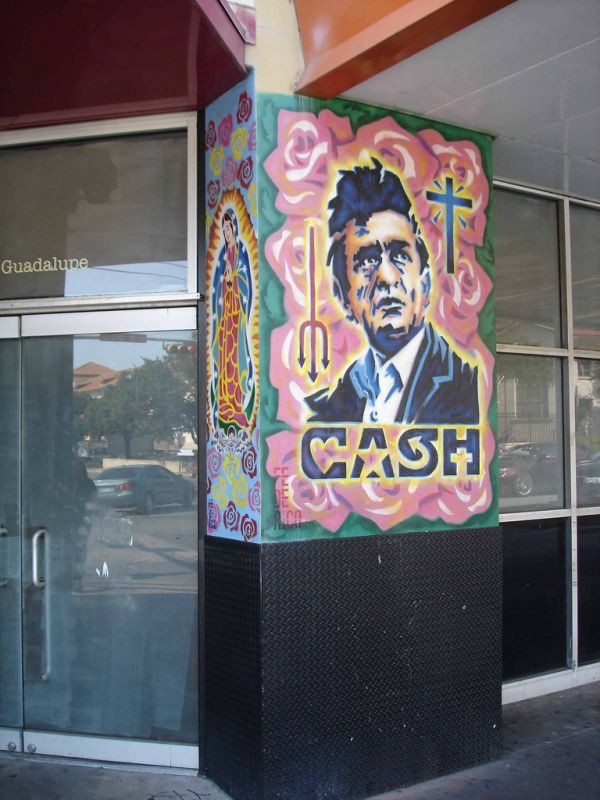 Photo: Sam Fam/Flickr
The Man In Black is back from the dead and ready to rock a show at Brooklyn's Jalopy Theater on October 27th, as long as his rotting limbs hold out.
Okay, it's not actually Johnny Cash, but rather a performer named Steve Sasso who'd clearly been out drinking all night when he came up with the idea to perform as a zombified Cash.
Sounds like one hell of a show though, with hits like "I'll Eat Your Brains" and "Die, Die, Die" the fans are sure to litter the stage with undergarments, and body parts...