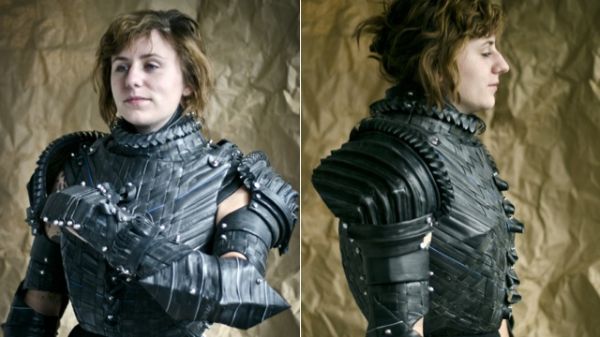 If you find yourself in the thick of battle you'll be happy that Grace Duval showed you how to make your very own suit of bicycle tire tube armor.
It may have taken Grace fifty hours to make this suit, but isn't your safety worth the effort?
And even if you avoid the battlefield altogether this tubular armor would still make one amazing Halloween costume!