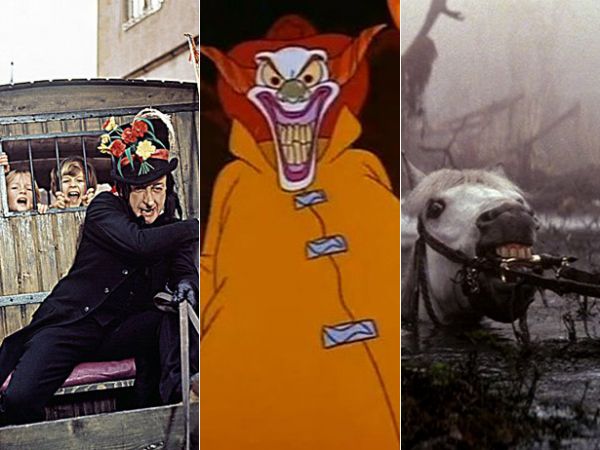 Remember when Atreyu's horse Artax got stuck in the mud and died during The Neverending Story? Or how about that creepy clown fireman from the Brave Little Toaster? Do you recall tripping out on a boat with Willy Wonka?
We may have experienced these movie-based traumas as children, but they still scare the crap outta us to this day!
Reopen those old wounds by taking a gander at this list of twelve dark scenes from kid's movies and be reminded of the horror, the horror...