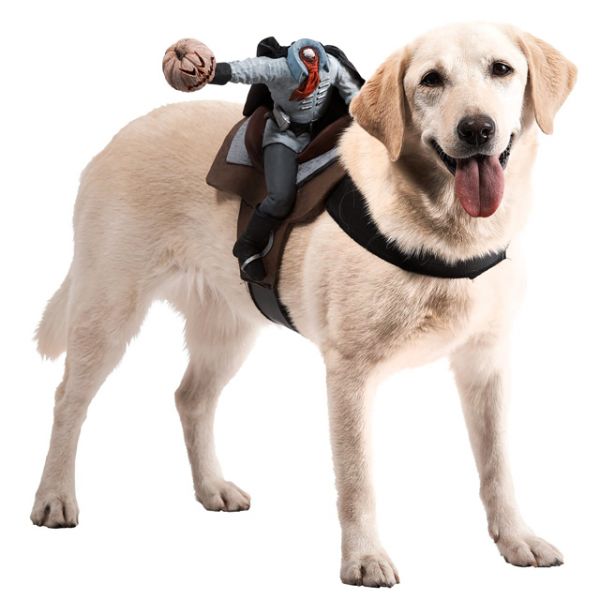 Strapping a saddle on your dog is wrong when you're a kid, but when you're all grown up and have a pet of your own you can make your pet wear whatever you want.
That's why you need the Dog Riders Pet Costumes- they satisfy your dog's need to serve as a mount for a monkey, a headless horsemen or a little racehorse jockey, among the other fun versions available.
And best of all they don't bother your dog (much), so even PETA can't get peeved about this one!
Check them out right in our very own Neatoshop, or shop elsewhere if you dare...
Link --via Laughing Squid