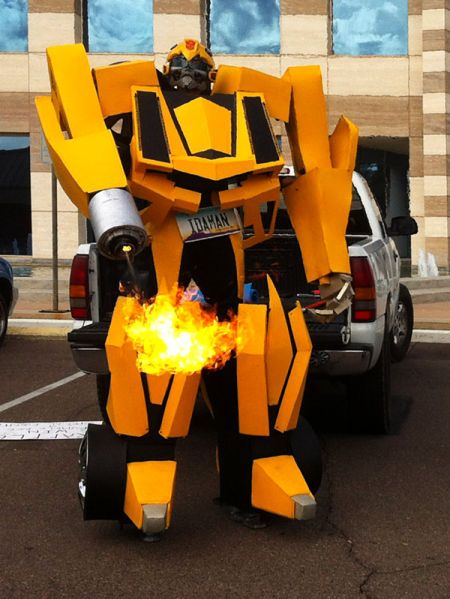 Dressing up like your favorite Transformer is one thing, but arming your costume with a working flamethrower means you're taking the robot cosplay thing to the limit.
This custom made Bumblebee costume was built by Travis Culling, features working LED lights and headlights in addition to the flamethrower, and is currently for sale on Etsy.
It may look cool to spout flames out of your arm for photo ops, but what happens if your (mostly wooden) costume catches on fire?