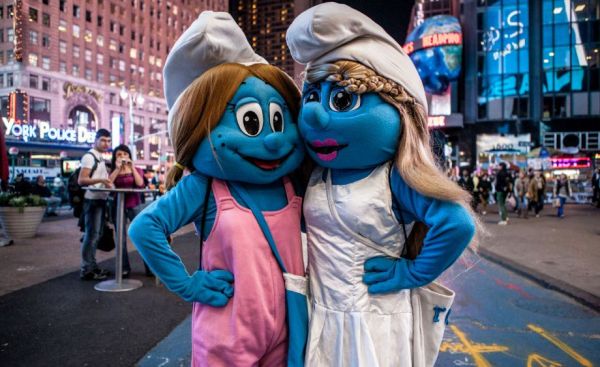 New York's Times Square is a street performing mascot mecca that, not surprisingly, attracts some sickos alongside the well-meaning.
Costumed characters in Times Square are getting handsy, racist violent and downright dirty, and one man (who dresses like a giant white robot) has had enough.
He's reported that nearly every mascot he's met in the four years he's been working Times Square has been a "degenerate alcoholic crackhead", and he thinks the city should be unmasking these oddballs and handing them their walking papers.
But what of the children that expect to see a drunken Smurf stumbling around when they visit NYC?