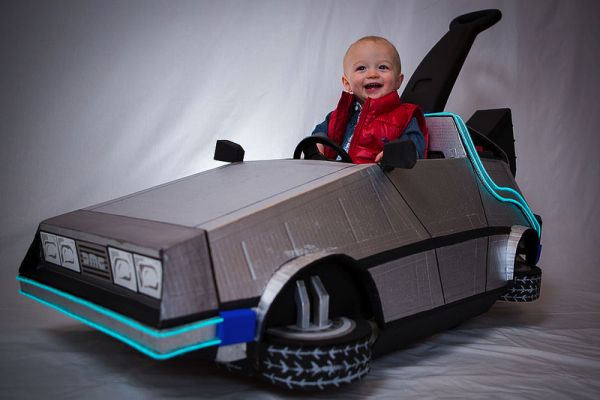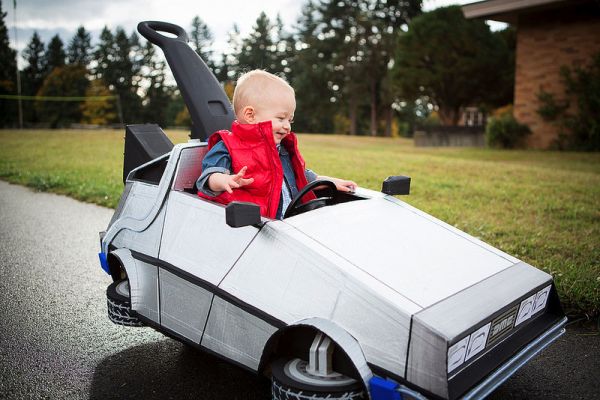 When a baby Marty McFly meets a kindergartener named E. Brown things are about to get all out of whack in the space-time continuum.
The role of Marty is being played by Cooper, a young Halloweenie whose mother Cody created this sweet ride for him, making all future trick-or-treating excursions fall flat.
If you spot Cooper out on the town in his DeLorean-shaped stroller you will believe that babies can fly, and his future is going to be bright.
Link --via GeekTyrant