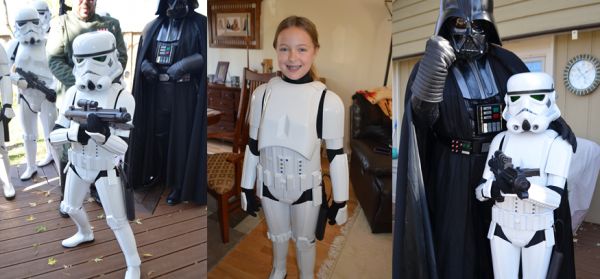 Who says every Stormtrooper is male, or a grown up? This cute little Stormtrooper proves that no matter how cute you are with the helmet off a blaster and full suit of armor shows you're all business.
Katie Goldman was the victim of school bullying because of her love of Star Wars, and when the 501st Legion heard about this travesty they came to Katie's rescue by giving her a custom made suit of Stormtrooper armor, and her popularity on the interwebs made her one little SW fan with a lot of backup.
Bullies- mess with Katie and you're messing with Darth!