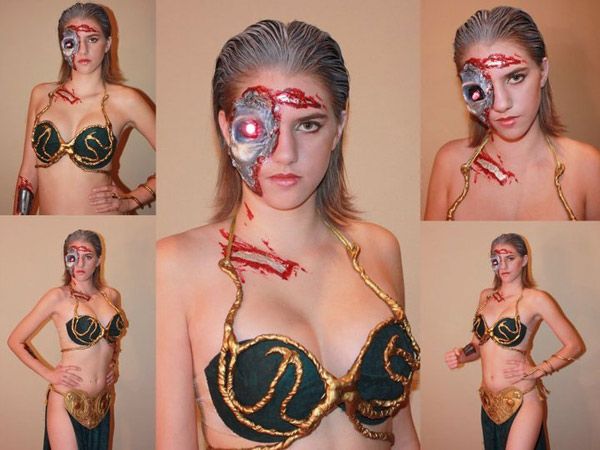 Hybrid costuming is a clever way to let two of your favorite geek universes collide, and create your own original concept at the same time.
Here we see the extremely limited edition Slave Leia Terminator cyborg posing for a picture as she starts to scan the crowd.
She has come from a long, long time ago and a galaxy far, far away to terminate the Dark Side... or is she after Luke and Han?