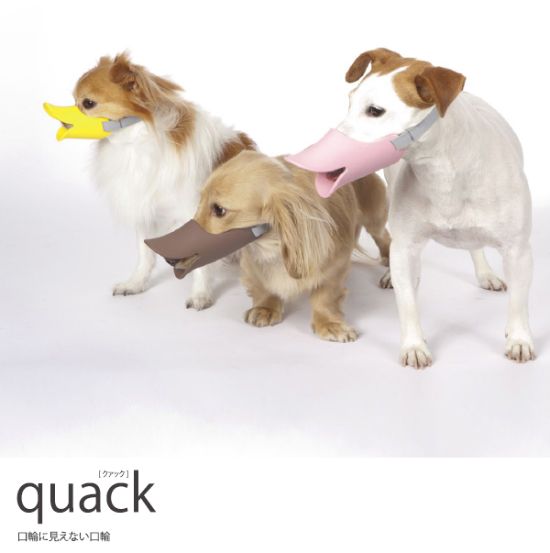 Every day can be Halloween when you slap one of these duck billed muzzles on your pooch's mug and hit the town.
People will practically beg to give you candy, and maybe some money, for the sake of your poor little duck billed doggie!
Add a handtruck and an orange jumpsuit and you've got a canine version of Hannibal Lecter that's sure to frighten the folks at the dog park.
Link --via Laughing Squid