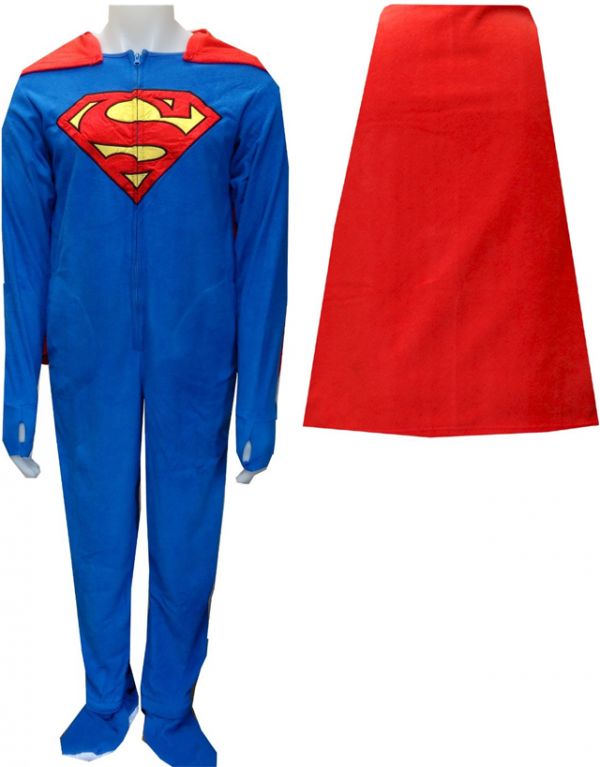 These Superman and Batman onesies are for the adult who hasn't grown out of their footie pajama phase, and still like to run around the house with a cape on.
They're cleverly designed, with removable cape and slippers, and should appeal to the perpetual adolescent in us all.
And for the lazy, or uninspired, they would make a quick and easy Halloween costume.
Link --via Laughing Squid