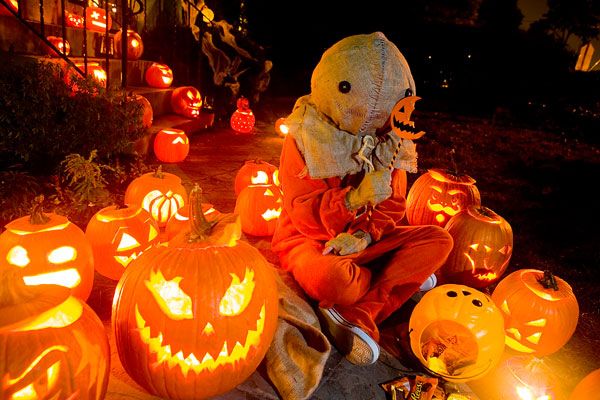 Trick R' Treat is a horror film about a sack headed boy named Sam who seems kinda cute on the outside, but is actually a rather devlish little fellow who shows his neighborhood the dark side of Halloween through the usual murder-and-mayhem formula.
Sam's blank button eyes and odd mannerisms make him the perfect subject for a Halloween costume, and we're sure to see more people dressing as Sam, for Halloween or otherwise, in the coming years.
In the meantime we've got a frightfully good example by cosplayer Straywind, who decided to trade in her cute cosplay outfits for one that's a bit creepier.
Link --via Still Visions