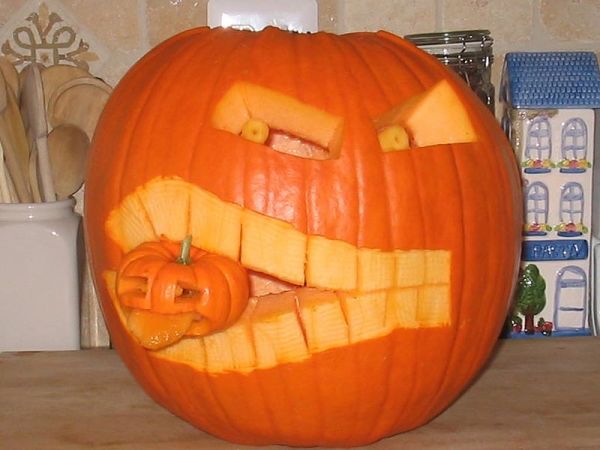 Photo: TheKohser/Wikimedia Commons
Can't the Halloweenies of the world just get along?
Apparently not, and we blame the bad blood on the big bullies, like the toothy guy in this pic, who like to pick on the little guys.
Doesn't he know that they're from the same corner of the pumpkin patch?!