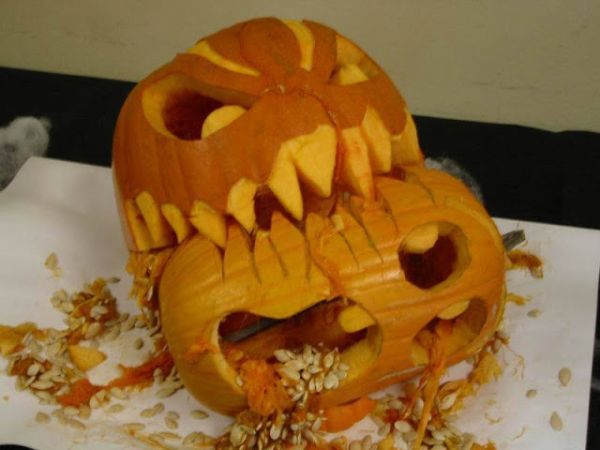 It's a darn shame to see pumpkins picking on each other, especially around Halloween. Pumpkins that make it out of the patch need to stick together.
Your orange skinned kin aren't the enemies, the humans with the knives that carve funny faces into you are the real enemies.
Can't we all just get along?