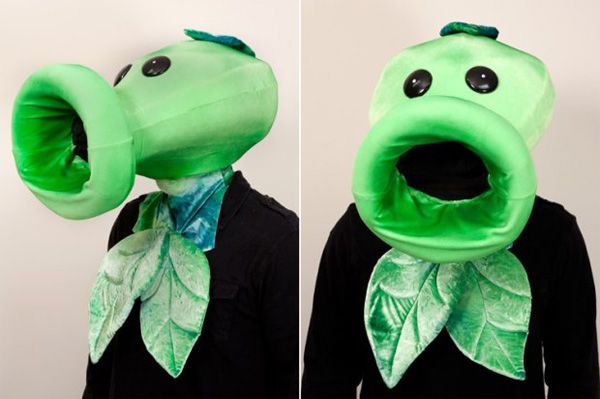 This incredibly cool Plants Vs. Zombies inspired Peashooter costume was sold in 2011 at a charity auction, so you'll have to settle for enjoying the look of this costume via pictures.
Any DIY fanatics industrious enough to try and make this awesome costume for themselves should definitely send in some pics of the finished product.
Bonus points if the thing actually shoots!