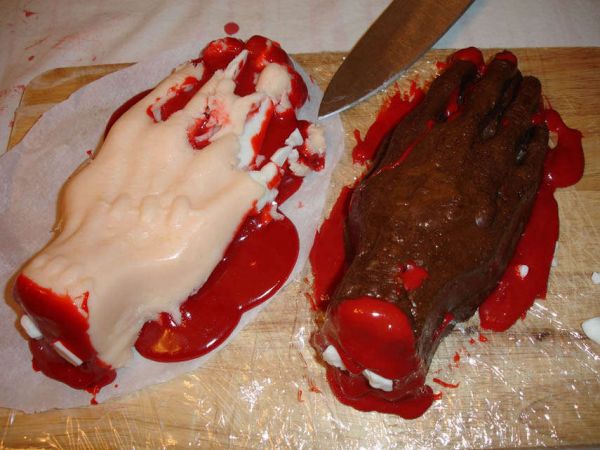 Give your guests a hand this Halloween- a bloody fudge hand that is!
Made using candy bark, sweetened condensed milk and food coloring, the only thing hard to come by in this recipe is the hand mold, but according to the author Jell-O makes a hand mold.
Can't find a hand mold? Why not check out the Heart and Brain molds we have for sale in our very own Neatoshop.