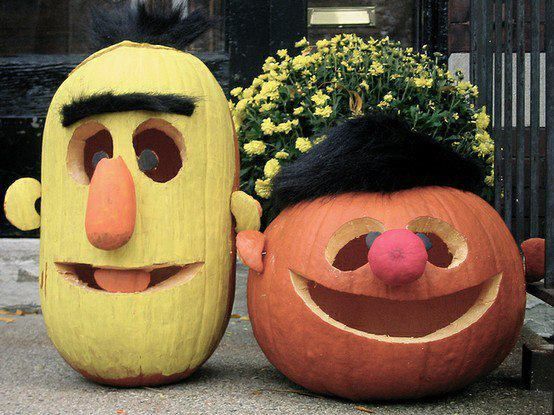 Photo: ParentingExtra/Flickr
Looking to appeal to the neighborhood kids, instead of scaring the living daylights out of them?
Then you may want to consider carving your pumpkins into cute shapes, like these adorable Bert and Ernie jack-o-lanterns complete with fuzzy hair and painted squash noses!
The kids will love them, and you'll get kudos for being a clever carver.