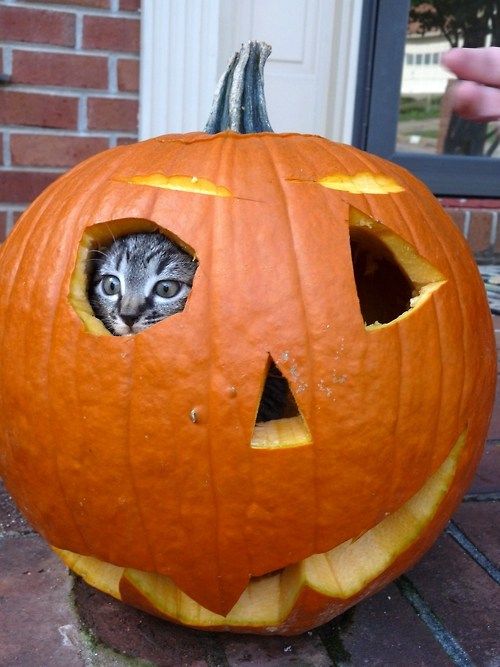 Jack-o-lantern kitteh is not amused by your fancy costumes and bags full of candy because he hates Halloween!
Maybe it's because he's always been trapped inside that darn pumpkin, unable to chase birds or scratch on trees, or maybe it's because humans keep coming up and taking pictures of him instead of setting him free.
Whatever the reason, one thing is certain- jack-o-lantern kitteh will do everything he can to abolish Halloween...