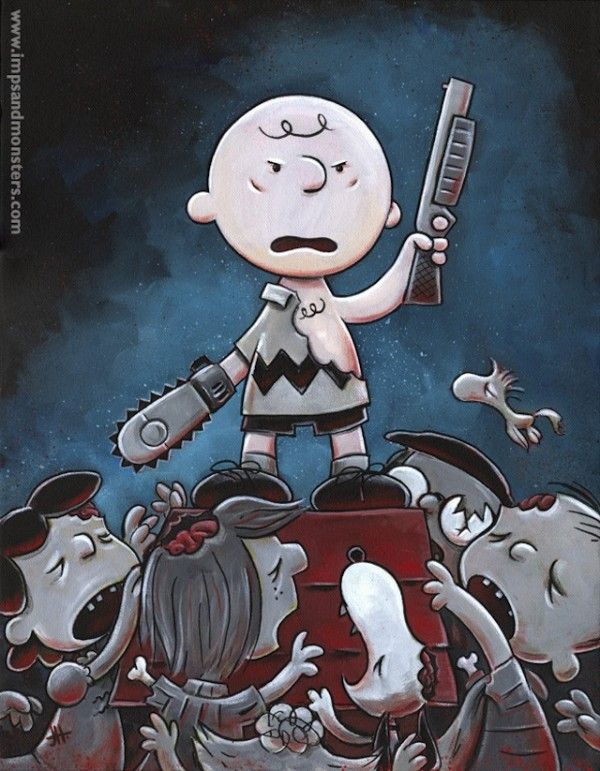 When asked to consider what Charlie Brown and the gang might dress up as for Halloween I bet your first response isn't "characters from the Evil Dead trilogy!"
Well, it should be, because Charlie has found his Boomstick and he's about to clean the undead out of the doghouse.
This piece was created by Justin Hillgrove for the upcoming Icons and Influences show at the Ltd. Gallery in Seattle, Washington.
Link --via Nerd Approved