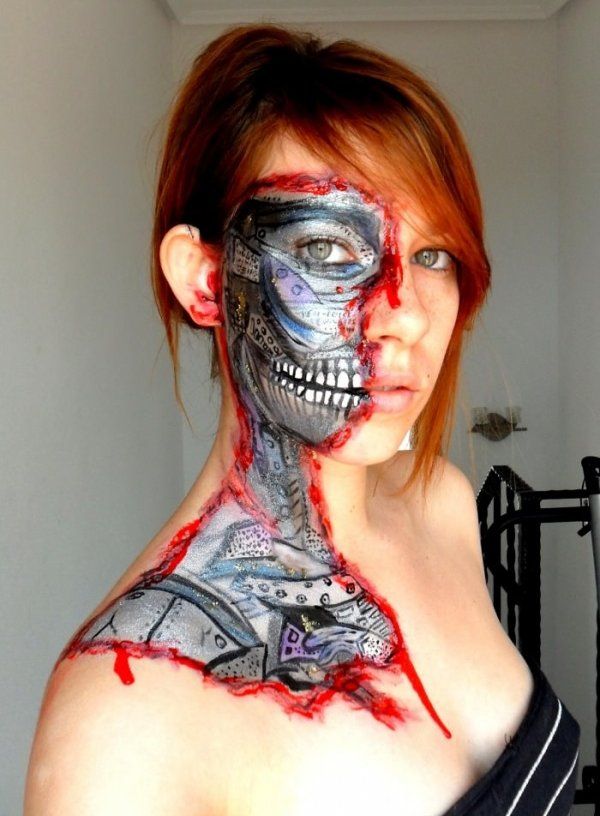 This incredible cyborg themed face/body painting proves that attention to detail is the key to applying an effective makeup.
Between the illustrative cyborg skin details, the asymmetrical positioning of the painting and the blood accents around the edges this is one amazing work of body art!
She may want to consider wearing something leather with this makeup, because the tube top look is kinda throwing the whole thing off.