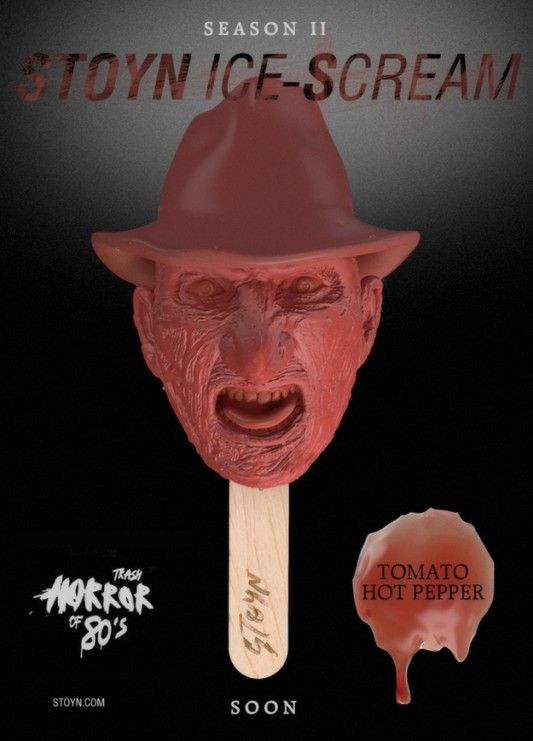 A Russian ice cream company called Stoyn is releasing a series of odd flavored ice cream bars shaped like horror movie icons such as Freddy Kreuger, Chucky and Pinhead.
The flavors range from gross (tomato hot pepper) to interesting (mint blue curacao, celery melon) to downright delicious (cheesecake), so it's too bad they're only available in Russia.
I guess I'll just have to find some other delicious slasher shaped food products to enjoy!
Link --via Geeks Of Doom