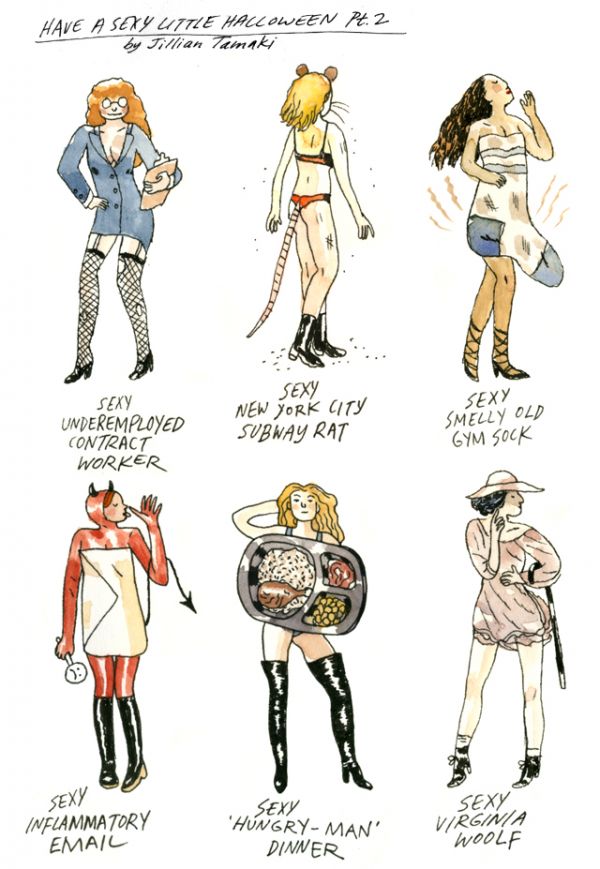 Many gals choose to play it safe and wear a sexy costume on Halloween, but you can only wear a sexy nurse or sexy cop or sexy cheerleader costume so many times before it begins defining who you are.
Now, thanks to illustrator Jillian Tamaki, you have more sexy costumes to choose from, like the always popular sexy Hungry- Man dinner or the intellectually sexy first edition of The Old Man And The Sea.
Keep it fresh this year, and leave the same old sexy costume gathering dust in the back of your closet!