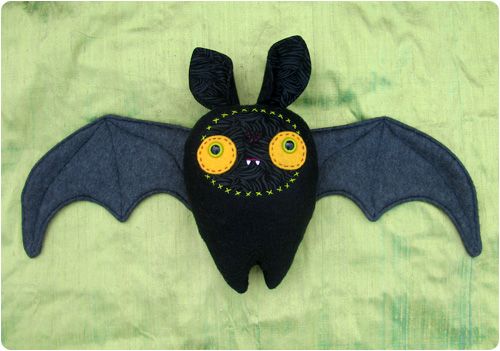 Here's a fun and easy tutorial, courtesy of Julie from Gleeful Things, which teaches you how to make a super cute plush bat.
Bats, Halloween, super cute plush- what's not to love? But be careful, or the neighborhood kids might get ideas and try to steal your adorable bat plush away from you!
It's not too late to prevent this from happening- make an army of squishy bats now and let them protect your house on Halloween.
Or just give them away to lucky trick-or-treaters instead of candy...