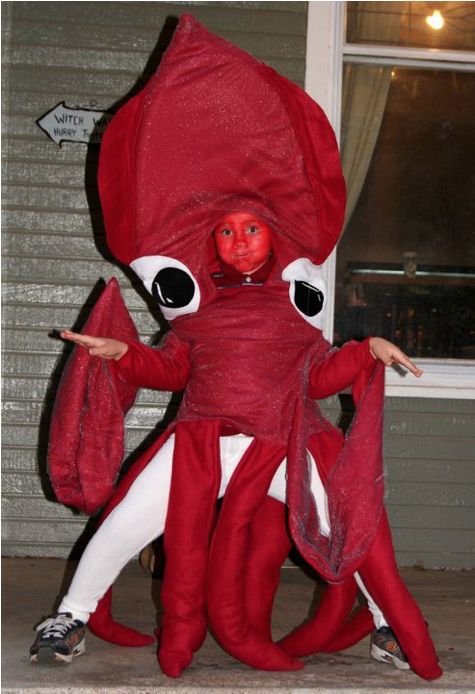 Today's featured costume was handmade by Neatoramanaut Mindy for her son.
This is a costume I made for my son a few years ago. He has a fixation with squids and has since he was a toddler. He begged and begged for a costume and finally I decided to put my craftiness to work. He was so happy with the result, even though he had trouble walking and his head kept leaning to one side.
That costume would make anyone happy!