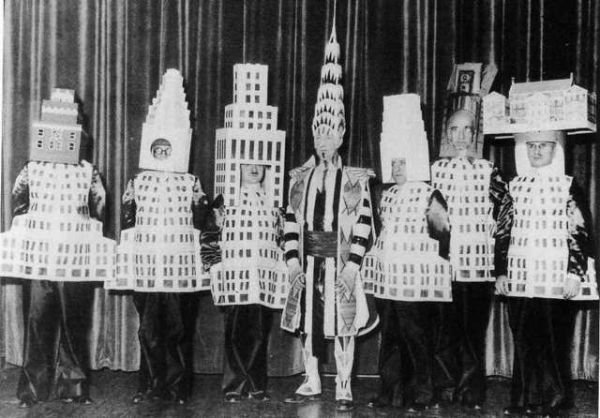 These famous landmark costumes are instantly recognizable by most, and probably made fellow Halloween partygoers feel like they were rubbing elbows with architectural celebrities.
All the heavy hitters are here, from the Empire State Building to Big Ben, from the Guggenheim to the Hollywood sign and every brick-tastic structure in-between.
Famous landmark costumes- great to be seen in, but terribly restricting when you have to use the restroom!